Enhancing Your Comfort with Quality Water Heaters
At Farrell's Comfort Services, we bring over a decade of expertise to ensure your home has a reliable supply of hot water. As a seasoned family-operated business in Winchester, VA, we understand your unique needs and deliver tailored solutions.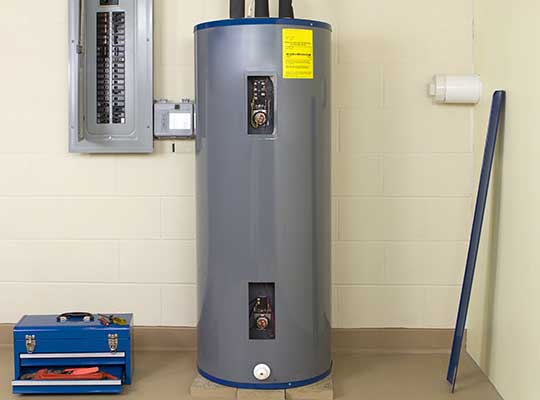 View Our Comprehensive Range of Water Heater Services
Our water heater services cover every aspect needed to ensure your system works efficiently and effectively:
Installation: Benefit from a smooth and hassle-free setup of your new water heater to ensure it operates at its peak.
Repair: Whether it's a leak, irregular heating, or any other issue, our team identifies and fixes problems promptly.
Maintenance: Regular check-ups and timely tune-ups keep your water heaters in top condition, extending their lifespan and preventing unexpected breakdowns.
Replacement: When it's time to upgrade, we offer a range of efficient models and ensure professional installation with minimal disruption to your routine.
Why Homeowners Choose Farrell's for Their Water Heaters
When you trust your water heater services to us, you gain more than just a service. At Farrell's, we are committed to:
Outstanding Customer Care: We strive to deliver highly personalized solutions tailored to your needs.
Transparency and Honesty: From clear consultations to providing detailed service information, we prioritize honest communication.
Professional Workmanship: With a licensed and insured team, we guarantee high-quality work.
Exceptional Results: Going above and beyond, we aim to exceed your expectations.
Get in Touch with Our Professional Team Today
Don't let a malfunctioning water heater disrupt your comfort. Call Farrell's Comfort Services at (540) 323-7448 and let us take care of your water heater needs. Whether you need a new installation, timely repairs, or efficient replacement, we're ready to deliver.
Connect with us on our Facebook page to get handy tips on maintaining your home's comfort and staying updated on our services.