AC Repair Solutions by Farrell's Comfort Services
When your AC system falters, Farrell's Comfort Services offers a prompt and efficient AC repair service. Let our family-owned business take care of all your cooling needs with over a decade of HVAC experience in the Winchester, VA, area.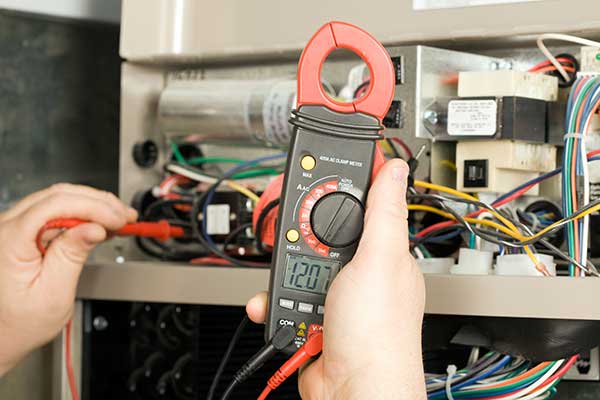 Comprehensive AC Repair to Keep You Cool All Year Round
Our skilled technicians understand the intricacies of AC repairs, ensuring that we diagnose and fix your system right the first time. Here's what our AC repair services encompass:
System Diagnostics: Advanced diagnostic techniques help us pinpoint the issue accurately.
Refrigerant Leak Repairs: Detecting and sealing leaks to ensure your system runs efficiently.
Compressor Repairs: Identifying and fixing the heart of your cooling system.
Electrical Repairs: Troubleshooting and resolving wiring, circuitry, and fuse issues.
The Benefits of Using Us for Your AC Repair Services
Choosing us means getting more than just a service. We aim to exceed your expectations by:
Providing outstanding customer care with a personalized touch.
Ensuring professional workmanship backed by our fully insured and licensed team.
Upholding honesty and transparency, commencing with a comprehensive, unbiased evaluation of your system.
Delivering high-quality results in addition to going above and beyond for customer satisfaction.
Get Ready to Restore Your Home Comfort
Don't let a faulty AC system leave you sweltering in the heat. Reach out to Farrell's Comfort Services and let us take care of your cooling needs. To schedule an appointment or discuss AC repair solutions, call us at (540) 323-7448 today.
Stay connected and get handy tips on maintaining your home's comfort by visiting our Facebook page.