Guiding Your New Heating and AC Installation Journey with Farrell's Comfort Services
When you're ready to upgrade your home's heating and cooling system, Farrell's Comfort Services is here to guide you through the process. We offer top-of-the-line products and professional heating and AC installation, ensuring optimal functionality and efficiency.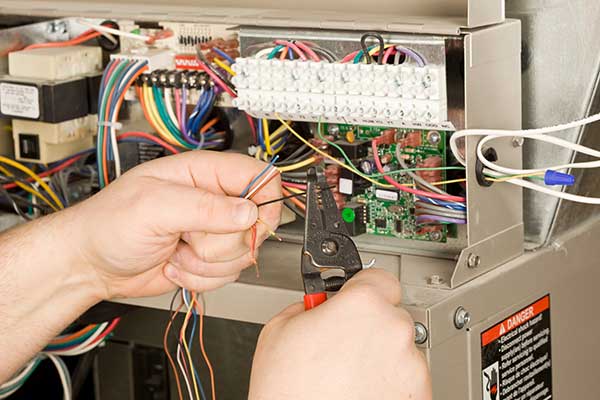 Transforming Your Home Comfort with New Installations
Whether you need a brand-new install or plan to replace an old unit, our range of services caters to all your needs:
Consultation & Assessment: Understand the best systems for your home through expert advice and assessments.
Range of Products: Choose from the latest, high-efficiency models that match your specific needs and budget.
Professional Installation: Get skilled setup, testing, and calibration for optimal operation.
Post-installation Support: Enjoy continued maintenance and support to keep your new system running smoothly.
Why Choose Farrell's for Your Installation Needs
When you choose Farrell's Comfort Services for your installation, you can expect:
Honest Advice: Make informed decisions with our transparent and honest product and installation advice.
Quality Service: Our fully insured, licensed team delivers professional installation and personalized service.
Timely Execution: We understand your busy schedules and strive for prompt and efficient installations.
Customer Satisfaction: Exceeding customer expectations is our commitment, and we go the extra mile to ensure that.
We're Ready to Start Your New Installation Today
Upgrade your home with state-of-the-art HVAC systems installed professionally by Farrell's Comfort Services. Let us amplify your home comfort while optimizing energy usage. Dial (540) 323-7448 to schedule a consultation and initiate the process of a new heating or AC installation.
For real-time updates, home maintenance tips, and much more, don't forget to visit our Facebook page.